World Islamic Finance Forum (WIFF) 2018 themed 'Expanding Islamic Finance Footprint: Innovation, Fintech and Regulation' is being organized in collaboration with Lahore University Management Sciences (LUMS) and INCEIF (Malaysia).

After experiencing stunning double digit growth figures for more than two decades, Islamic finance industry has witnessed a slowdown in growth since 2015. According to S&P Islamic Finance Outlook 2017, Islamic banks' asset growth fell to around 7% in 2015 compared with 12% in 2014. The slowdown is forecast to persist in 2016 and 2017 with growth stabilizing at around 5%. Is it possible to put the industry back on fast growth track and continued globalization? What will define future direction of the Islamic finance industry?

WIFF 2018 aims to deliberate on the future outlook for the global Islamic finance industry in light of rapidly changing market dynamics, driven by technological developments and growing need for innovative products to cater to upcoming sectors. Against this backdrop, the role envisaged for various stakeholders, especially the regulator, to expand the outreach will be discussed by Islamic finance visionaries at the conference. The international conference will bring together Shari'ah scholars, renowned academicians, leading Islamic bankers, regulators as well as prominent personalities from global Islamic financial and infrastructure institutions to deliberate on game changers for the industry.

One of the key objectives of WIFF is knowledge enhancement through intellectual input from the academia. Thrust of CEIF is on bridging the gap between academia and industry through facilitating focused research that can be put to practice. Furthermore, CEIF aims at promoting development of case studies to impart Islamic finance knowledge through real life examples. In this pursuit, CEIF invites research papers and case studies on the following themes:

Standardization of Islamic Products
Issues Pertaining to Transparency, Shari'ah Compliance and Accounting Disclosures
Impact of Fintech and Regtech on the Future of Islamic Finance Industry
Innovative Sukuk Structures
Derivatives and Islamic Finance
Introducing Islamic Finance in Unchartered Territories
Islamic Finance in the Era of Islamophobia
Achieving UN's Sustainable Development Goals through Islamic Finance
Working Capital Solutions Based on Islamic Finance
Islamic Finance for Infrastructure Development
Shari'ah Compliant Agricultural Finance
Promoting SME Growth through Islamic Finance
Islamic Microfinance Issues and Challenges
Implementation of Basel III in IFIs
Liquidity Management Solutions for IFIs
Islamic Capital Markets
Contemporary Issues in Takaful
Risk Management in Islamic Financial Institutions
Any other topic that focuses on a need, problem or unexplored issue in the area of Islamic finance
Who should attend?
Academicians
Postgraduate and research students
Islamic Bankers/Bankers
Insurance/Takaful Professionals
Financial Planners/Wealth Advisers
Financial Consultants
Shariah Scholars
Legal Advisers
Regulators
Entrepreneurs (businessmen/importers/exporters etc.)
Other professionals
Speakers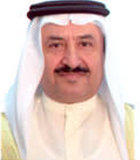 Sheikh Ebrahim Bin Khalifa Al-Khalifa
Chairman Board of Trustees
Accounting and Auditing Organization for Islamic Financial Institutions (AAOIFI)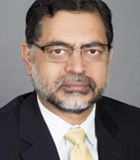 Dr. Zamir Iqbal
Vice President Finance and Chief Financial Officer
Islamic Development Bank Group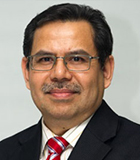 Dato' Dr. Azmi Omar
President and Chief Executive Officer
INCEIF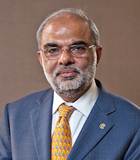 Mr. Irfan Siddiqui
Chief Executive Officer
Meezan Bank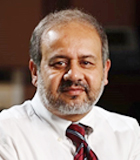 Mr. Hasan A. Bilgrami
President and Chief Executive Officer
BankIslami Pakistan Limited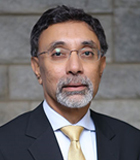 Mr. Ariful Islam
Deputy Chief Executive Officer
Meezan bank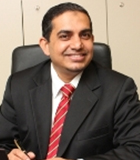 Dr. Mohamad Akram Laldin
Executive Director
International Shari'ah Research Academy (ISRA)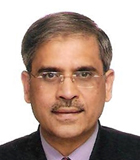 Mr. Tariq Bajwa
Governor
State Bank of Pakistan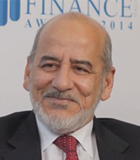 Mr. Najmul Hasan
Director, Financial Institutions Development Department
Islamic Corporation for the Development, Islamic Development Bank (IDB) Group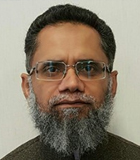 Dr. Syed Salman Ali
Senior Researcher
The Islamic Research and Training Institute (IRTI)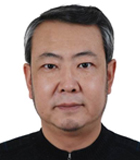 Dr. Ahmed Musa Wang Yongbao
Director of Institute of Islamic Law, Economics and Finance
Northwest University of Politics and Law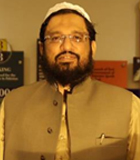 Dr. Muhammad Imran Ashraf Usmani
Group Head PDSC and Resident Shari'ah Board Member
Meezan bank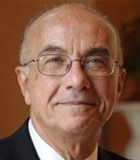 Mr. Yahia Abdul Rahman
Chairman and Chief Executive Officer
LARIBA Bank of Whittier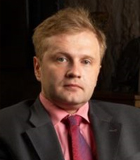 Mr. Amer Bukvic
Chief Executive Officer
Bosna Bank International (BBI)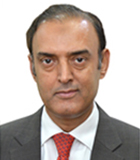 Mr. Jameel Ahmed
Deputy Governor
State Bank of Pakistan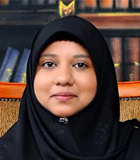 Dr. Aishath Muneeza
Associate Professor
INCEIF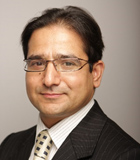 Dr. Humayun Dar
Chairman and Chief Executive Officer
Edbiz Consulting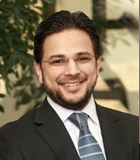 Mr. Ashar Nazim
Managing Director
Finocracy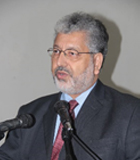 Dr. Mukhtar Ahmed
Chairman
Higher Education Commission, Pakistan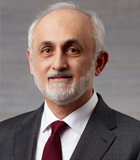 Prof. Dr. Necdet Sensoy
Member of the Board
Central Bank of the Republic of Turkey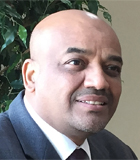 Dr. Hatim El Tahir
Director Islamic Finance Group
Deloitte & Touche, Middle East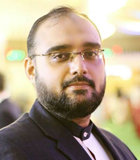 Mr. Farhan ul Haq Usmani
Head of Shari'ah Audit & Advisory
Meezan Bank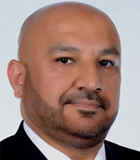 Mr. Farrukh Raza
Founder & Managing Director
Islamic Finance Advisory & Assurance Services (IFAAS) – UK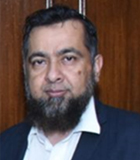 Mr. Muhammad Nasir Ali Syed
Chief Executive Officer
Pak-Qatar Family Takaful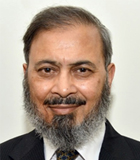 Mr. Saeed Ahmed
President & Chief Executive Officer
National Bank of Pakistan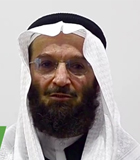 Sheikh Esam Mohammad Ishaq
Member of Shari'ah Board
Al-Baraka Bank Islamic Bank B.S.C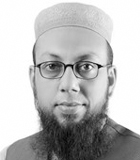 Mufti Muhammad Hassan Kaleem
Head of Shari'ah Compliance & Product Development
Dubai Islamic Bank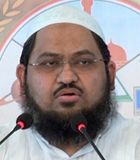 Mufti Irshad Ahmed Aijaz
Chairman, Shari'ah Supervisory Board
BankIslami Pakistan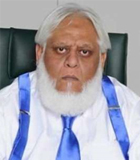 Mr. Zafar Abdullah
Chairman
Securities & Exchange Commission of Pakistan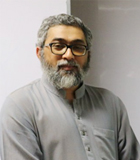 Mr. Omar Mustafa Ansari
Assistant Secretary General
AAOIFI, Bahrain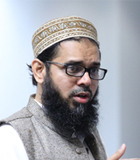 Dr. Zeeshan Ahmed
Acting Rector & Dean
KSBL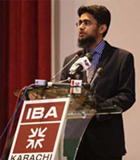 Mr. Ahmed Ali Siddiqui
Director, CEIF – IBA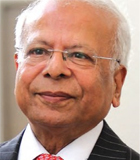 Dr. Ishrat Husain
Chairman, CEIF – IBA
Contact Us
Center for Excellence in Islamic Finance (CEIF)
IBA City Campus
6th Floor, Aman Tower
Kayani Shaheed Road, Saddar
Karachi – 74400,
Pakistan
UAN: (+92) 21 111 IBA IBA (111-422-422)
Tel: (+92) 213 8104701 Ext. 1853
Email: ceif@iba.edu.pk, wiff@iba.edu.pk